Flowers are available for delivery or collection locally from Tuesday to Saturday (Mondays available at peak times).
Please see bottom of page for example delivery areas – within approximately an 8 mile radius of Colerne. Please ensure that your required delivery area is listed, or check the distance from Colerne online.
Orders must be placed by noon on the preceding day. Call us on 01225 744153 if you have a special request.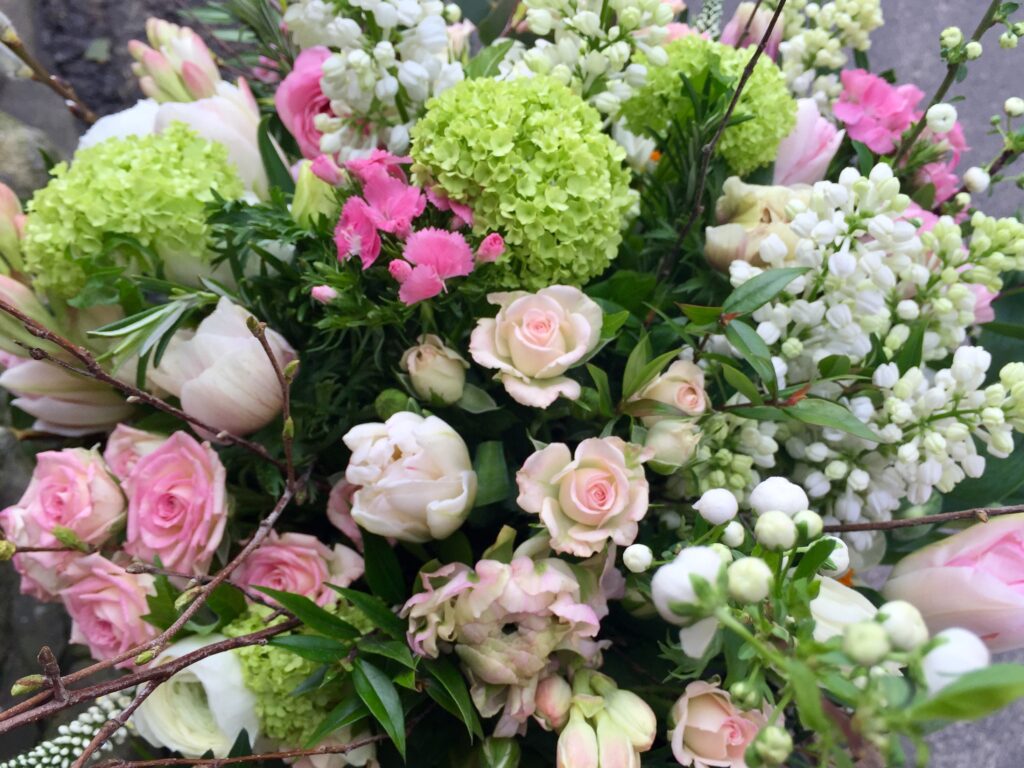 Pink Blush Bouquet
We will select the most gorgeous pastel pink and white blooms available from the flower market and create a beautiful, hand tied bunch ready for placing into a favourite vase or jug. Flowers for collection are gift wrapped and for delivery are placed in water and a gift bag. A hand written card message will be included.
For an extra special gift, add a gorgeous Limelight scented candle, see below for more details.
*DELIVERED price options are followed by COLLECT price options*
Pink Blush Bouquet Small/Medium – Delivered £57.00
Pink Blush Bouquet Medium – Delivered £67.00
Pink Blush Bouquet Large Delivered £77.00
Pink Blush Bouquet Small/Medium – Collect £45.00
Pink Blush Bouquet Medium – Collect £55.00
Pink Blush Bouquet Large Collect £65.00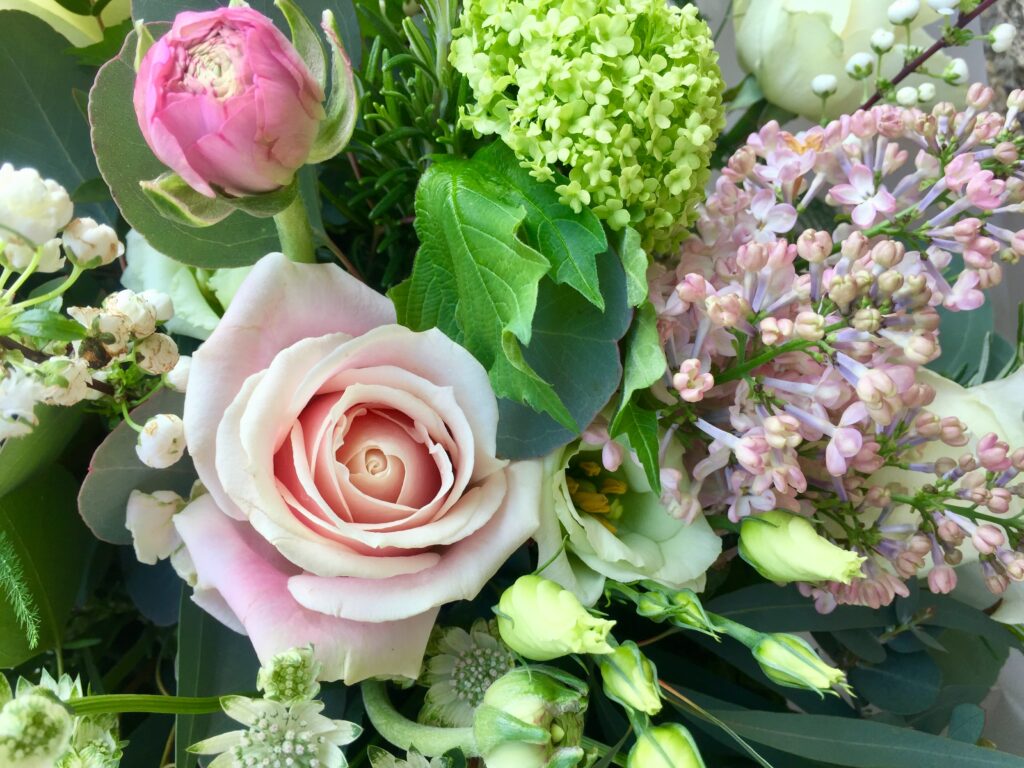 We cannot guarantee these exact flowers and colours. Images give examples of the medium price option which includes delivery.
Limelight® Candles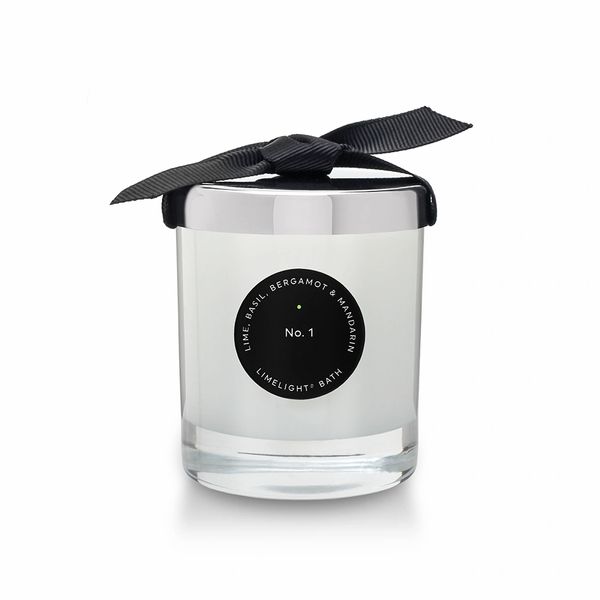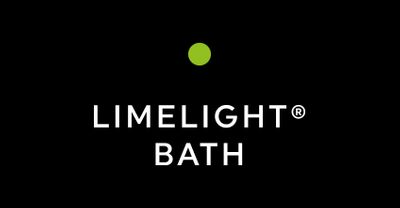 Limelight Scented Candle – 9cl £8.50
For an extra special gift, add a gorgeous Limelight votive candle, hand poured just outside Bath, using blended plant wax from a sustainable source. The votives are beautifully scented and stylishly topped with a silver lid and a little black ribbon. Each candle is 9cl and has a minimum burn time of 18 hours. Popular fragrances include No. 1 (Lime, Basil, Bergamot and Mandarin), No. 3 (Fig, Lime & Vetiver), No. 7 (Wild Mint & Lime). Votives will be added on a 'lucky dip' basis and could be one of any of the fragrances in the Limelight candle range.
Local Delivery
We are able to deliver flowers within approximately an 8 mile radius from our shop in Colerne, to surrounding villages and towns (examples below – for areas outside 8 miles, please send us an enquiry by email). We reserve the right to cancel and refund any order too far outside of an 8 mile radius. Your order will be required by at least the preceding, working day. Flowers will be hand tied, in water and presented in a gift bag. If the recipient is not at home when the delivery is made, we will attempt to leave the flowers with a neighbour, or leave in a safe place. On occasion, it might not be possible to leave the flowers and we will have to take them back to the shop. The recipient will be contacted to arrange for them to collect the flowers from our shop, or you will be given the option to pay an additional charge for re-delivery. We cannot accept responsibility for incorrect information regarding the delivery address, which subsequently results in non-delivery of the flowers. In this instance, a refund will not be possible.
Example local delivery areas (within approximately an 8 mile radius of Colerne):
Colerne, Bath, Chippenham, Corsham
Ford, The Shoe, Castle Combe, North Wraxall, Nettleton, West Kington
The Gibb, Burton, Acton Turville, Grittleton, Alderton
Ditteridge, Box, Kingsdown
Marshfield, Cold Ashton
Bathford, Monkton Farleigh, Bradford on Avon
Bathampton, Larkhall, Camden
Substitution of Flowers

We will always endeavour to send flowers which closely represent the product which you have selected from the on-line shop. However, in some instances, due to the nature of fresh products, it might be necessary to substitute certain blooms. Whenever this is necessary, we will replace with flowers of equivalent value, whilst ensuring that the overall style of the bouquet is as close as possible to what you originally selected. Should substitution not be possible without totally altering the content or colour of the bouquet, we will contact you to discuss alternative choices.